THE ART OF BEING GRATEFUL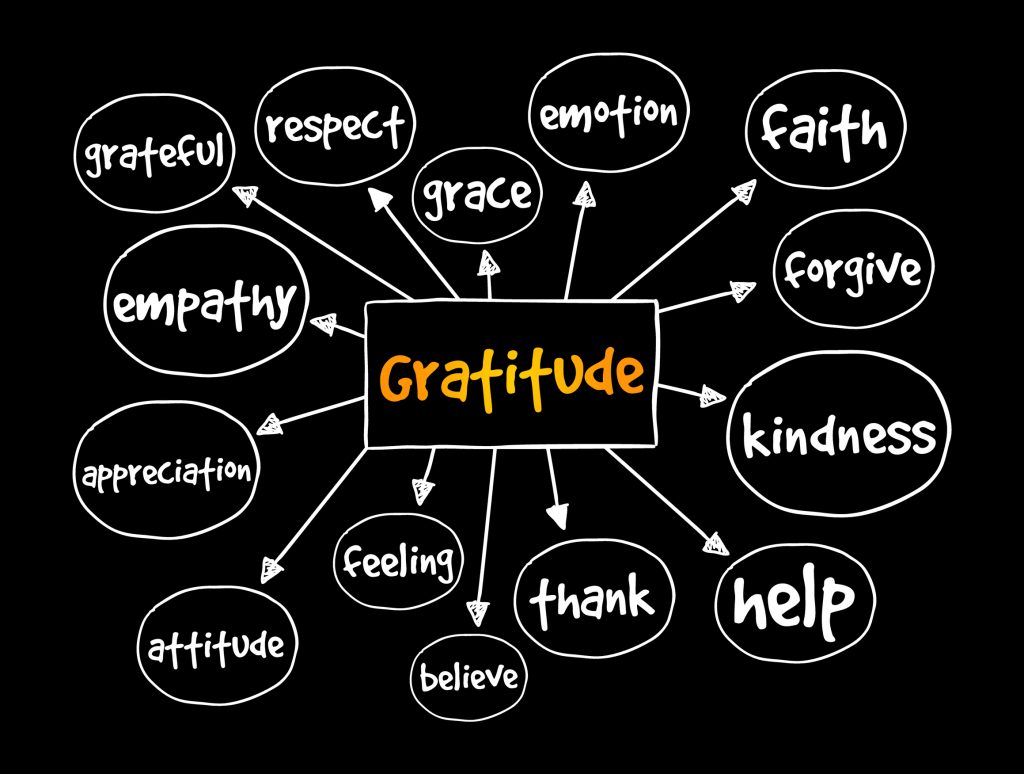 CLICK  ki tavo 2022 TO DOWNLOAD
THE ART OF BEING GRATEFUL
Being a husband means you are required to be emotionally intelligent. וכן צוו חכמים שיהיה אדם מכבד את אשתו יתר מגופו ואוהבה כגופו, ואם יש לו ממון מרבה בטובתה כפי הממון, ולא יטיל עליה אימה יתירה ויהיה דיבורו עמה בנחת ולא יהיה עצב ולא רוגז  And so, the Rabbis commanded that a person should respect his wife more than himself, and love her like he loves himself. If he has money, he needs to add goodness towards her according to the amount of money he has. And he should not cause her any unnecessary fear, and his words with her should be soft, and he should not be sad, and not angry or annoyed. (Rambam Ishut 15;19)
Subconsciously, your wife expects you to be G-dly. As Yaakov answered Rachel who asked for a child, וַיִּֽחַר־אַ֥ף יַעֲקֹ֖ב בְּרָחֵ֑ל וַיֹּ֗אמֶר הֲתַ֤חַת אֱלֹקים֙ אָנֹ֔כִי אֲשֶׁר־מָנַ֥ע מִמֵּ֖ךְ פְּרִי־בָֽטֶן Some people try to be G-d, living in the past or future, something that will only bring you stress, for only G-d is היה הווה ויהיה, Was, Is, and Will Be. The more present you are in life, the more you are you. Although you can't be G-d, still, you are commanded to be G-dly, as we see in Parashat Ki Tavo, וְהָלַכְתָּ֖ בִּדְרָכָֽיו , and you shall go in G-d's ways. (Devarim 28;9) The Being G-dly Manual is the Sefer Tomer Devorah, and it is based on the words of the prophet Micha, in the pessukim of מִי־אֵ֣ל כָּמ֗וֹךָ that we say in Tashlich, that are parallel to the 13 Attributes of Mercy. (Micha 7;18)
What does it mean, to be G-dly, anyway? You have to be חנון , merciful, רחום, compassionate,  and קדוש, holy, just as G-d is. (Rambam Deot 1;6) You are expected to fight your inclinations, as G-d prays that His Attribute of Mercy will overcome His Attribute of Judgement. You are expected not to take things personally, just like G-d doesn't take things personally. The beginning of the 13 attributes, is יְקֹוָ֣ק׀ יְקֹוָ֔ק that He is the same G-d before sin and after sin, once a person repents. Your wife needs you to protect the children, as G-d protects His Nation, just one sheep amongst Seventy Wolves. אמר דוד כבש בין שבעים זאבים מה יכול לעשות, ישראל בין שבעים אומות חזקים מה הם יכולים לעשות אילולי אתה עומד להם בכל שעה ושעה  (Pesikta R. 9 למנצח על הנגינות) Your wife needs to know that all other women are strangers to you, no matter x, y, or z. (Sefer HaChinuch 582) Just as G-d loves His nation, no matter what, as He calls us בנים, His sons, and עם סגולה, that He will never switch us with another Nation, no matter how far we are from Him. Your wife needs you to show her that you are listening to her. To empathize with her underlying emotions that she can't seem to express with words. Just as G-d is praised on Mussaf Rosh Hashana,  כי אתה שומע קול שופר ומאזין תרועה ואין דומה לך  For You hear the Shofar sound, and listen to the Terua sound, and there is no one like You. No one can distinguish, in the sound of the shofar, the expression of the soul that wants a relationship with G-d, that can't express itself through words, like G-d can.
R Shimshon Pincus writes that part of being G-dly is to be able to be alone, comfortable with yourself, comfortable making your own decisions, not to be dependent on others or their opinions or approval, as G-d is ראשון , around before the Universe, and אחרון, will be around after the Universe is over. (See Bereshit 2, 18 Rashi) To be unique like Avraham HaIvri, that everyone in the world is on one side of the river, and he is on the other side, מעבר לנהר.
As mentioned earlier from the Rambam, a woman needs her husband to be G-dly, and that means not to be negative. It doesn't mean not to share with your partner your experiences and challenges. You can share those, and should share those, but keep your negativity outside the door. She is not your psychologist. Take care of your own problems, own your problems, get help from whoever can help you; but you have to be supportive of her and help her deal with her moods. You need to be a source of optimism, not taking anything personally, not making problems worse than they are, and not looking at problems as if they are permanent. She was cursed to be moody, with the changes of her body, from the sin of Chava אֶֽל־הָאִשָּׁ֣ה אָמַ֗ר הַרְבָּ֤ה אַרְבֶּה֙ עִצְּבוֹנֵ֣ךְ וְהֵֽרֹנֵ֔ךְ בְּעֶ֖צֶב תֵּֽלְדִ֣י בָנִ֑ים  (Bereshit 3;16)And the job of the man is to make her happy, וְשִׂמַּ֖ח אֶת־אִשְׁתּ֥וֹ אֲשֶׁר־לָקָֽח (Devarim 24;5) The Sefer Chassidim says that this is not just to make her happy, for the first year of marriage. The responsibility to cheer her up and deal with her moods is throughout the whole marriage. (Chapter 20;8)
So, how does one fight his negative mood? How does one bring happiness into his home? What if I am just in this "BLAH" mood, and it hasn't gone away for years?!? How do I change?
All change starts from a place of gratitude, realizing the good that you do have. If you are blessed, it is because you recognize your blessing.  וּבָ֧אוּ עָלֶ֛יךָ כָּל־הַבְּרָכ֥וֹת הָאֵ֖לֶּה וְהִשִּׂיגֻ֑ךָ (Devarim 28;2) If you are cursed, it is because you recognize the curse. וּבָ֨אוּ עָלֶ֜יךָ כָּל־הַקְּלָל֣וֹת הָאֵ֗לֶּה וּרְדָפ֙וּךָ֙ וְהִשִּׂיג֔וּךָ   (Devarim 28;45) The word והשיגך  literally means, "…and the blessing or the curse will come upon you and reach you", and is almost superfluous. If it will come upon you, it will, obviously, reach you! But, on a deeper level, the word means, and you will fathom it. If you are blessed, but you don't realize it, focus on it, delve into it, the blessing is almost as if it is not there! And if you are cursed and don't think about it, the curse can be something that doesn't bother, even in the slightest.
The problems all begin when someone looks at a particular situation as if he is cursed, when he is actually blessed; and the problems all end, when someone looks at a difficult situation as if he is blessed, when he is actually cursed! Grateful people are always grateful, even if the place they live in is not their dream house, or the car they drive isn't as nice as they'd like. Even when they are having a hard day, even when suffering a tragedy, even when they face a major challenge, even when they don't have what they want in life. Instead of getting mad at someone, instead of criticizing, instead of complaining about the kids, the grateful people always find something to be grateful for. Gratitude is a muscle they spend time building, every morning. Whatever happens, whatever the weather, they feel that whatever they've got in life is worth it. Part of Tachanun is to say, not only that we sinned, but וסרנו ממצותיך הטובים , we did not do the Mitzvoth of G-d that are so good, ולא שווה לנו , and we regret looking at life as if we were shortchanged, but in truth, אתה צדיק על כל הבא עלינו, You, G-d, are righteous in everything that has befallen us. ואנחנו הרשענו, And we are the ones who have been wrong, and deserve the things that have gone wrong.
The problem is, we can't fathom how severe the punishment for sin is. Just one sin of Adam eating the forbidden fruit caused death to billions. All the widows, all the orphans, all the pain and suffering, from just one sin! The first step to Teshuva, what brings us to be מודה, to admit that we were wrong, is to be מודה, is to be thankful. Leah was the first to be thankful to G-d, upon having had her fourth child, Yehuda, a child more than her expected "quota of children", according to her calculation of 12 tribes divided by 4 wives of Yaakov, equals 3.  וַתַּ֨הַר ע֜וֹד וַתֵּ֣לֶד בֵּ֗ן וַתֹּ֙אמֶר֙ הַפַּ֙עַם֙ אוֹדֶ֣ה אֶת־יְקֹוָ֔ק עַל־כֵּ֛ן קָרְאָ֥ה שְׁמ֖וֹ יְהוּדָ֑ה וַֽתַּעֲמֹ֖ד מִלֶּֽדֶת: (Berachot7b) People are grateful, when they get more than they believe they deserve. The secret ingredient to building the gratitude muscle is "unentitlement". It is no coincidence, then, that Leah, is the mother of the Baalei Teshuva. Reuven, Shimon, Levi and Yehuda, and David Hamelech. There is a certain Selichot book that has a mistake in it. It says לך יקוק הצדקה ולנו בושת הפנים. I called up the author of the Selichot book and explained, gently, that this is a HUGE mistake. The letters are לְךָ֤ אֲדֹנָי֙ הַצְּדָקָ֔ה וְלָ֛נוּ בֹּ֥שֶׁת הַפָּנִ֖ים  To You, G-d, is Tzeddaka, ( We are unworthy, so what you give us is considered Tzeddaka) and to us is the shame. (Daniel 9;7) The actual passuk in Daniel is with G-d's Name as A-donai, and NOT YKVK!!! Why is this SO important? Because the first letters of the words spell Leah's name in Hebrew, as she is the one who introduced gratitude, and with that, the power to change and repent!
So much of Selichot is praising G-d, being grateful, because Teshuva and forgiveness are dependent on gratitude! But so many people skip the gratefulness of Selichot, and skip to the "asking forgiveness" part. But the only merit you have to ask for anything is in the merit of your gratitude! In Birkat Hamazon, after thanking, we have a whole list of Harachamans! After Modim, we ask, ובספר חיים ברכה ושלום ופרנסה טובה, to be written in the best books with the best blessings! This lesson we learn from the Midrash Tanhuma, that when the person came to the Bet Hamikdash with his Bikurim, to be thankful, he could ask for anything and say, "G-d! I am not leaving this place, until You promise that You will give me all of my requests!" This is the way that we need to come to Rosh Hashana, to make G-d King, through our gratitude. This is what Elul is all about, לוּלֵ֗א הֶ֭אֱמַנְתִּי לִרְא֥וֹת בְּֽטוּב־יְקֹוָ֗ק
This reminds me of something my son brought home from Yeshiva. The whole difference between a Tzaddik(204) and a Rasha (570), the difference in the Gematria, numerical value, is the word Cheshbon. (366) The Tzaddik keeps an accounting of all his misdeeds, and keeps an accounting of all that G-d has done for him. The Rasha does not. That is the whole difference!