THE ART OF EFFECTIVE COMMUNICATION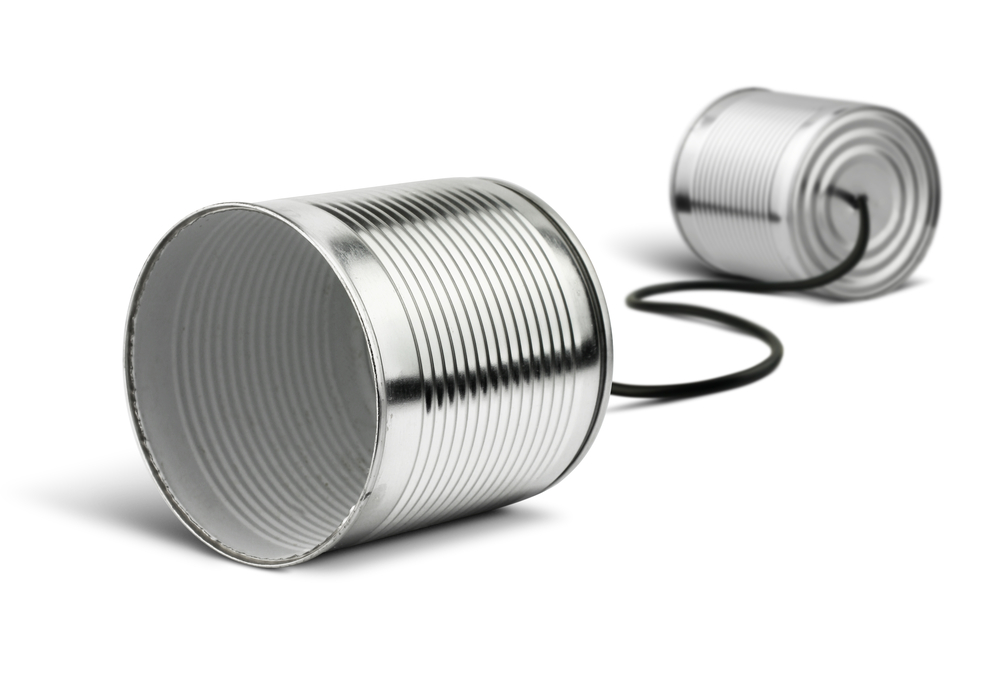 THE ART OF EFFECTIVE COMMUNICATION
Parashat Pinhas
Effective communication is definitely an art.  Non-effective communicators don't ask themselves the seven questions before communicating.  Who is the right person to relay the message? What is the right thing to say? To whom? With whom? Where is the right place to say it? How is the right way to say it? And why is this message important? (See introduction to Kodshim Yachin Boaz כשירצה אדם לברר לעיניו שום דבר יפה, צריך להשיב לעצמו תחילה על שבע שאלות יפה יפה דהיינו: מי מה למי את מי למתי איה איך ולמה )
A person who hears news that is hard to swallow, about an inevitable life-changer they did not ask for, goes through an emotional cycle. Hard news can concern loss of health, life, financial stability, trust, friendship and independence. This emotional cycle is a roller-coaster ride of activity and passivity, as the person wriggles and turns in their desperate efforts to avoid the change.
Our Torah is full of lessons on how to communicate lifechanging messages.  When G-d calls to Adam, after he ate from the forbidden fruit, G-d calls out, "Where are you?" He doesn't just rebuke. He opens up a discussion. (Rashi) When Yitzhak tells Esav that Yaakov tricked him and took Esav's blessing, Yitzhak does whatever he can to soften the news, and offers a "consolation prize", in the form of a different blessing. When Yaakov's sons let their father know that Yosef was killed by a wild animal, they spoke indirectly, "Is this your son's cloak? Do you recognize it?" When Tamar wanted to communicate to Yehuda that she was pregnant from him, she was exceedingly careful not to embarrass him:, she showed him the pledges which he had given her and let him come to the conclusion, on his own. When Yaakov told his wives that he needed to leave and go back to E. Yisrael, he called them to the field, to discuss the matter in a confidential way that would help them to be able to accept the inevitable despite the risk of inciting Lavan's anger.  When Yehoshua told Moshe that the Jews sinned with the calf, he just said that something was not right in the camp. When G-d tells Moshe that he will not enter the Promised Land, He first asks Moshe to ascend the mountain and see the Land from above. When Shmuel has to relay to Eli Hakohen the prophecy that Eli's family will be doomed forever, Shmuel is very reluctant to do so. When Q. Esther could not see Achashverosh anymore, Daniel was hesitant to pass on this information to Mordechai. (אין משיבין על הקלקלה)
וְשֵׁ֥ם בַּת־אָשֵׁ֖ר שָֽׂרַח And the name of the daughter of Asher was Serah. Rashi explains the reason why this passuk is mentioned in Parashat Pinchas: to tell you that she was still alive. Serah is one of the most interesting personalities that walked the face of this earth. She was one of the ten who entered Gan Eden alive. Hanoch. Eliyahu. Mashiach. Eliezer . King Hiram . Slave of the Kushi king. Yaavatz. Bitya. Serah bat Asher. R Yehushua Ben Levi.
Here is the story of how Serah merited immortality. Asher adopted Serah, and she caused Asher to be excommunicated by his brothers for his entire life. When the brothers sold Yosef, they all swore to excommunicate any person who would reveal their secret.  Serah knew about the sale from a prophecy, but Asher's brothers accused him of having mentioned it at home. (See Baal Haturim Devarim 33;24)
When the brothers returned from Egypt with the new knowledge that Yosef was alive, they stood outside, discussing how to relay the information to Yaakov. Who would be the right person to tell him? How should they say it? When should they say it? Who should be there? After all, shocking news is what killed their great grandmother, Sarah.
When Avraham was on Mt. Moriah, bringing a Korban instead of Yitzhak, the Satan came to Sarah dressed as an old, simple and humble man. He said to a 127-year-old Sarah, who had only one child at the age of ninety. "Didn't you hear the whole story – that Abraham took Yitzhak, and he built an altar, and he slaughtered him, and he sacrificed him on the Mizbeach? And Yitzhak was screaming and crying in front of his father who paid no attention to him.  Sarah raised her voice and cried; she screamed a long and bitter scream on the fate of her son. She fell to the ground and put dirt on her head, saying, "My son Yitzhak! My son, I wish I could have died today, instead of you!" She kept crying, saying, I am so pained! I brought you up, I pampered you, and now, my delight is turned to mourning! Sarah then got up, walking unsteadily, in the direction of Hevron. She asked every passerby what had happened to her son, but no one knew.
When she reached Hebron, with no new information, she sent her servants out on a search. They checked the Yeshiva of Shem VaEver, but could not find him. They searched the whole land, but to no avail. Suddenly, the Satan came to Sarah in the form of a man, and he said, I lied. Avraham did not slaughter Yitzhak, and Yitzhak did not die. When Sarah heard this news, she was so happy, her soul left her. Satan's messages came so suddenly, that they were bound to be fatal.
The brothers did not know how to let their father hear the news. What questions would he ask? How could they explain Yosef's cloak that was blood stained? And most of all, when Yaakov was going to hear that Yosef, young and handsome beyond description, a youth of unmatched physical beauty, was alone in an immoral Egypt for so long, how would Yaakov contain this message? Yaakov was definitely going to believe that Yosef did not withstand the temptations of Egypt!
ויגדו לו. And they told him. The word ויגידו is missing the letter Yud, because the brothers did not tell Yaakov themselves. The word לאמר, saying, is added, to teach that Serah was the one who relayed the message. (Midrash Sechel Tov)
Serah, though, who knew exactly what the brothers had done to Yosef, understood why the brothers were at a loss at how to relay the news to their frail and broken father, and she was the only one able to deliver the message. She grabbed her harp and ran into the room where Yaakov was praying. She started playing her harp and mumbling to herself, according to the letters of her name רָ֮חַ֤שׁ לִבִּ֨י׀ דָּ֮בָ֤ר ט֗וֹב אֹמֵ֣ר אָ֭נִי מַעֲשַׂ֣י לְמֶ֑לֶךְ. (Tehillim 45; see Pnei David)  And here is what she hummed, ע֚וֹד יוֹסֵ֣ף חַ֔י, Yosef is still spiritually alive! He did not sin! וְכִֽי־ה֥וּא מֹשֵׁ֖ל בְּכָל־אֶ֣רֶץ מִצְרָ֑יִם Even though he became ruler of the entire land of Egypt! (Zohar) She asked, as if it was a question, Can it really be that Yosef is in Mitzrayim? And that he has two sons born to him, Menashe and Ephraim? (See Midrash Hagadol)
In the merit that she brought life back to Yaakov, Yaakov blessed her that she would never die. (Hadar Zekenim, Seder Olam) And that is what caused her to live forever and enter Gan Eden, alive. Asher knew that Serah would live on until the times of the redemption from Egypt, וְסֶ֙רַח֙ הָעֹדֵ֔ף  (Shemot 26), so he told her the secret password of the true redeemer, Pakod Yifkod. Serah was the only Jew who remained from Yaakov and Yosef's generation, and she confirmed to the Elders in Egypt that Moshe was G-d's messenger to redeem the Jews. She directed Moshe to the place where Yosef's bones were buried.
Serah saved King David and Yoav Ben Seruyah from decimating an entire city, as they were after the rebel, Sheva Ben Bichri. (Shmuel B 20) For this act of wisdom and persuasion, Serah entered the Eshet Hayil hall of fame, פיה פתחה בחכמה: this is Serah Bat Asher.(Midrash Mishlei 31;45) She appeared in R' Yochanan the Amorah's class, when he was teaching about the miracles of the splitting of the Yam Suf. "I was there, and between each tribe who walked through the sea, G-d made see-through walls."(Pesikta Dr Kahana Beshalach 11) This means that Serah was alive for at least 2000 years!!! All in the merit of reviving the spirit of Yaakov, passing on the news in the right way!
May we merit to be bearers of only good news. And may we learn to communicate always, as effectively as we can.
Here are the Selfie Steps to communicating difficult messages.
There are seven stages people go through when they hear life changing news. It is important that the communicator helps the person move from stage to stage, and not get stuck on one of the stages. When communicated ineffectively, the message can be harder than the life change itself. Shock stage: Initial paralysis at hearing the news. Denial stage: Trying to avoid the inevitable. Anger stage: Frustrated outpouring of bottled-up emotion. Bargaining stage: Seeking, in vain, for a way out. Depression stage: Final realization of the inevitable. Testing stage: Seeking realistic solutions. Acceptance stage: Finally finding the way forward. A person who has lost their job might still go into the city only to sit on a park bench all day, as if he/she can go backwards in time. People need help adjusting to the new norm.
Answer the six questions of communication before delivering the message. Who is the right person to relay the message? What is the right thing to say? To whom? With whom? Where is the right place to say it? How is the right way to say it? And why is this message important?